U & I Microfinance Bank was awarded as Overall Best Microfinance Bank in Kenya in a Banking Awards event organized by Think Business Limited.The Microfinance bank was also awarded Winner of the Most Efficient Microfinance Bank in the nation, followed by a 1 st Runner Up for the Best Microfinance Bank in Product Innovation, and a 1 st Runner Up for the Best Microfinance Bank in Digital Banking.
U & I Microfinance Bank targets micro-businesses and SMEs by providing working capital, facilitating technological improvements, and business innovations, and is committed to becoming the leading Microfinance Bank through the provision of quality services.
The Bank has witnessed accelerated digital transformation through the use of technology to radically improve performance by applying digital advances such as virtual lending, social media, and smart devices.
Embracing the infusion of technology to improve the internal processes of theorganization, value proposition, and customer experience has been the panacea not only to survive these difficult economic times but also to cutting a competitive edge in the market.
According to the Chief Executive Officer, Mwangi Ngigi, the success has been attributed mainly to the invaluable support of customers who are loyal, a dedicated board, management, and staff members.
"Currently, the Bank has branches across Nairobi, Kiambu and Machakos counties with plans to set up more outlets to cater for a large customer influence who are in need of services that we are willing and have shown an ability to deliver," he said.
The awards are organized by Think Business Limited, strategic research, data, and information company specializing in the financial sector.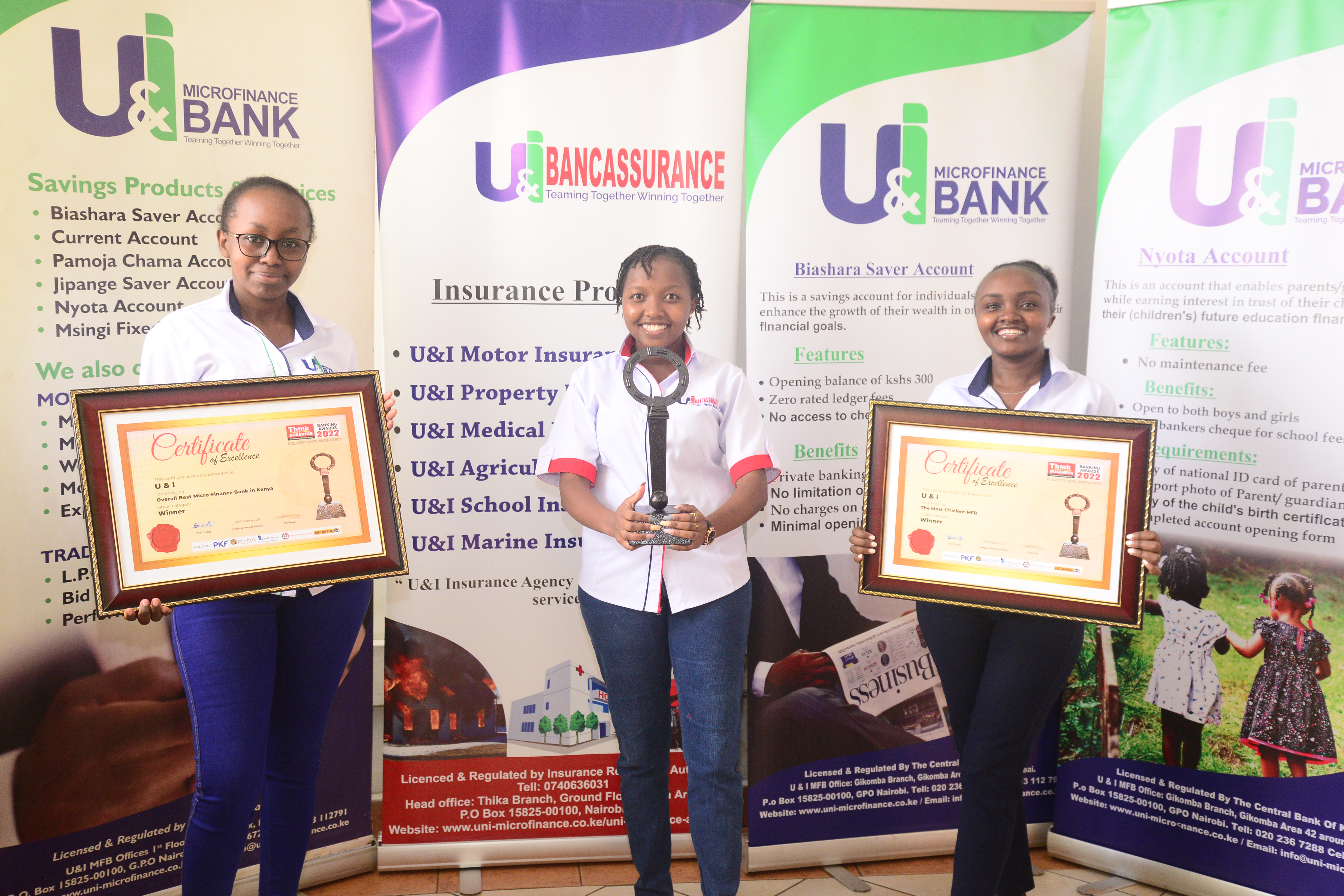 These awards are designed to assess, recognize and celebrate innovation, prudence, and stability in the sector by recognizing individuals and organizations that have exhibited outstanding performance in the sector over the past financial year. The awards focus on process first and most importantly,on financial stability and growth of industry players.